Agent Registration
Become Rocket In Pocket's Registered Agent/Retailer
If you want to become a Railway Authorized Agent, Money Transfer, Mobile Recharge, DTH recharge retailer or start your travel agency our agent portal is the solution for you. We provide complete payment solution for railway (in partnership with Yatra), domestic money transfer, mobile recharge, DTH recharge, New DTH connection, Datacard recharge, landline and postpaid bill payment, Utility (Electricity and Gas) bill payment, flight bookings. Our online system gives you a robust platform for flight tickets, recharge process which is very efficient, accurate and easy to use. You can book domestic & international flight with our portal. In mobile & DTH recharge, we cover most of the operators and provide a good opportunity for you to earn attractive commission. We also provide mobile app for recharge to our agents so it gives you a liberty to recharge through both website and mobile app.
Services Available:
Railway

In partnership with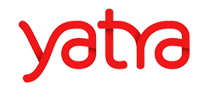 You will get a certificate for Authorized Agent
Railway Booking powered by Yatra
Standard Payment Gateway Charges
To activate Railway services, you will be issued authorized IRCTC Dongle
Money Transfer
You can transfer money to any bank account across India 24x7 using IMPS/NEFT using our system.
Print your receipt
Account verification of the payee available
Instant credit using IMPS across most of the banks
For may banks, you don't have to enter the IFSC code also
Our money trasfer charges are best in the industry
| Amount | Charges |
| --- | --- |
| Rs 4001-Rs 5000 | Rs 22 |
| Rs 3001-Rs 4000 | Rs 19 |
| Rs 2001-Rs 3000 | Rs 16 |
| Rs 1001-Rs 2000 | Rs 11 |
| Rs 10-Rs 1000 | Rs 9 |
Flight Booking
You can also book for special coupon fare tickets at very cheap rate.
Apply your own markup
Your own logo on the ticket
Flight booking margin is up to 2%.
Mobile/DTH Recharge
API Based fast recharge system
Instant recharge on customer mobile
Automatic refunds in case of failures
Commission up to 2-3.5% based on operator
New DTH Connection
Apply for new DTH connection for customers
All major DTH providers supported
Installation will be done automatically by the company within 24 hours
Earn up to Rs 150 per connection
Utility Payments
Pay electricity, gas bills
Pay postpaid, landline bills
Pay Insurance premium
Charges approximately Rs 5 per payment
Other Features of our system
No fees for registration if you don't use Railway Services
One balance for doing all tasks - recharge, flight tickets, Train, Money Transfer
No out of stock situation
Instant commission on recharge & bookings
Fast balance transfers, even on Sundays & holidays
Auto reversal of failed transactions
98.2 % success rate for recharges
SMS / Email alert on balance update